Film Production
Cinema Suite provides a full production service so you can tell your business story
Tell Your Story
Cinema Suite can help you to tell your business story through film media. We provide full production services including equipment, audio, editing and VFX so small businesses can share their message and vision professionally.
Our films are perfect for trade shows, engaging investors, potential customers, and creating a marketing presence on social media.
Impress Your Prospects
Cinema Suite creates innovative, entertaining, high-quality media for businesses that need to impress their prospects and differentiate from their competitors
Digital Communication
As you know film media is one of the best methods of communication  and you should be investing in a professional video for marketing and sales for use on Web and TV.
Affordable Film Services
We provide small to medium businesses with a full concept-to-video service, including 3D animation & 2D motion graphics, equipment and facilities rentals, and post-production services, plus a private 3D theatre in our office for screening.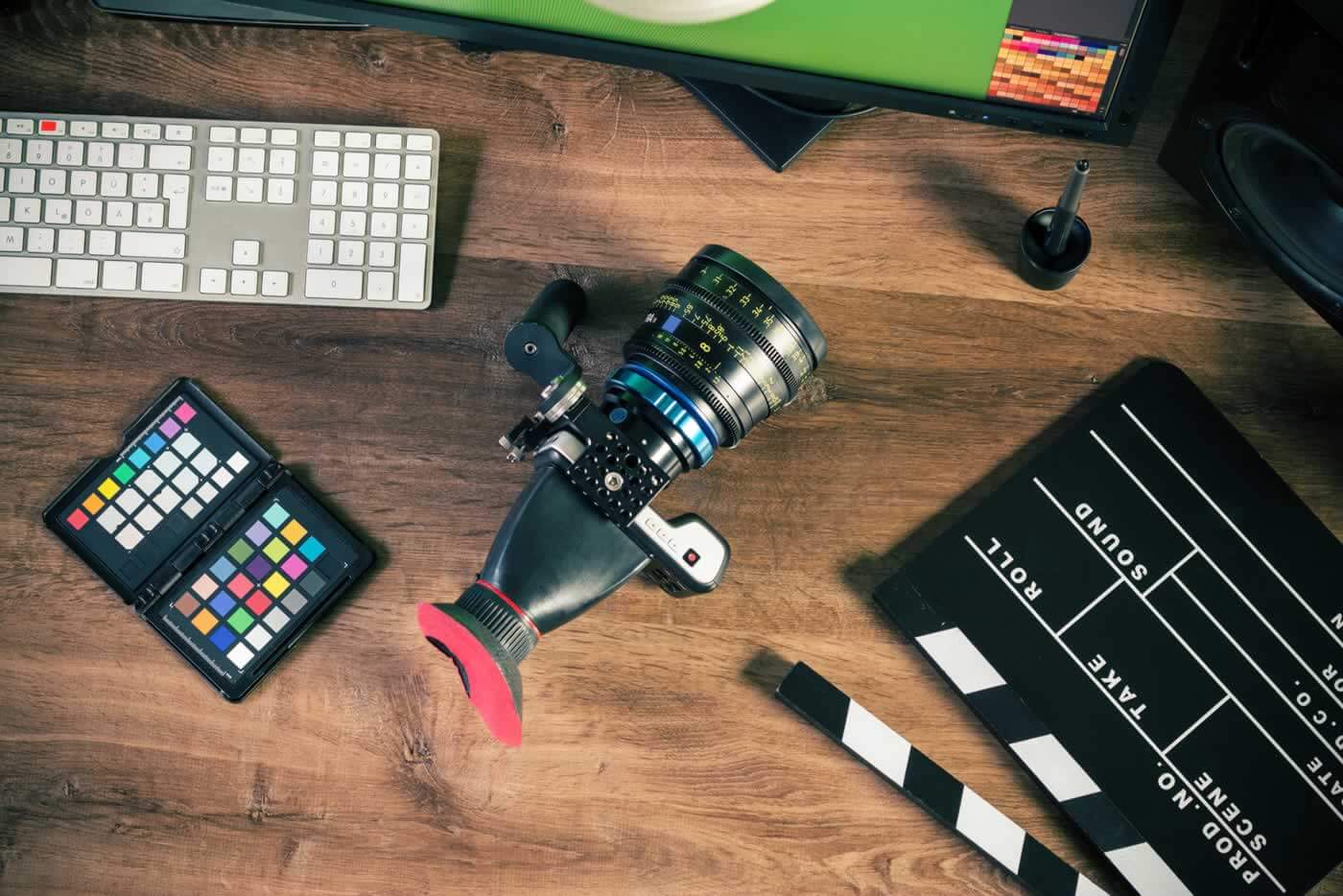 Our production process
A discovery meeting to better understand your requirements, the project, and your business
Generate a production plan including a storyboard of the film, a script for you to work from.
Shoot the film and create the content you require. This could include filming, audio interviews, video effects, animation, main shots and b-roll.
Post production of your film adding audio and effects where required.
Hand-off your completed film.
How film can help your business
Boost your website rank as films/videos are often  ranked at the top of search engine result pages above traditional image and text web content.
Provide content your customers want as prospects are more likely to spend 2 minutes watching a video than 15 minutes reading an article.
More effective marketing as audio visual content is easier for your prospects to understand in a shorter time period. It's easier to show prospects your product or service than write about it.
Give you a wider reach as you can post your film to popular traffic sources like YouTube, Daily Motion, and Vimeo.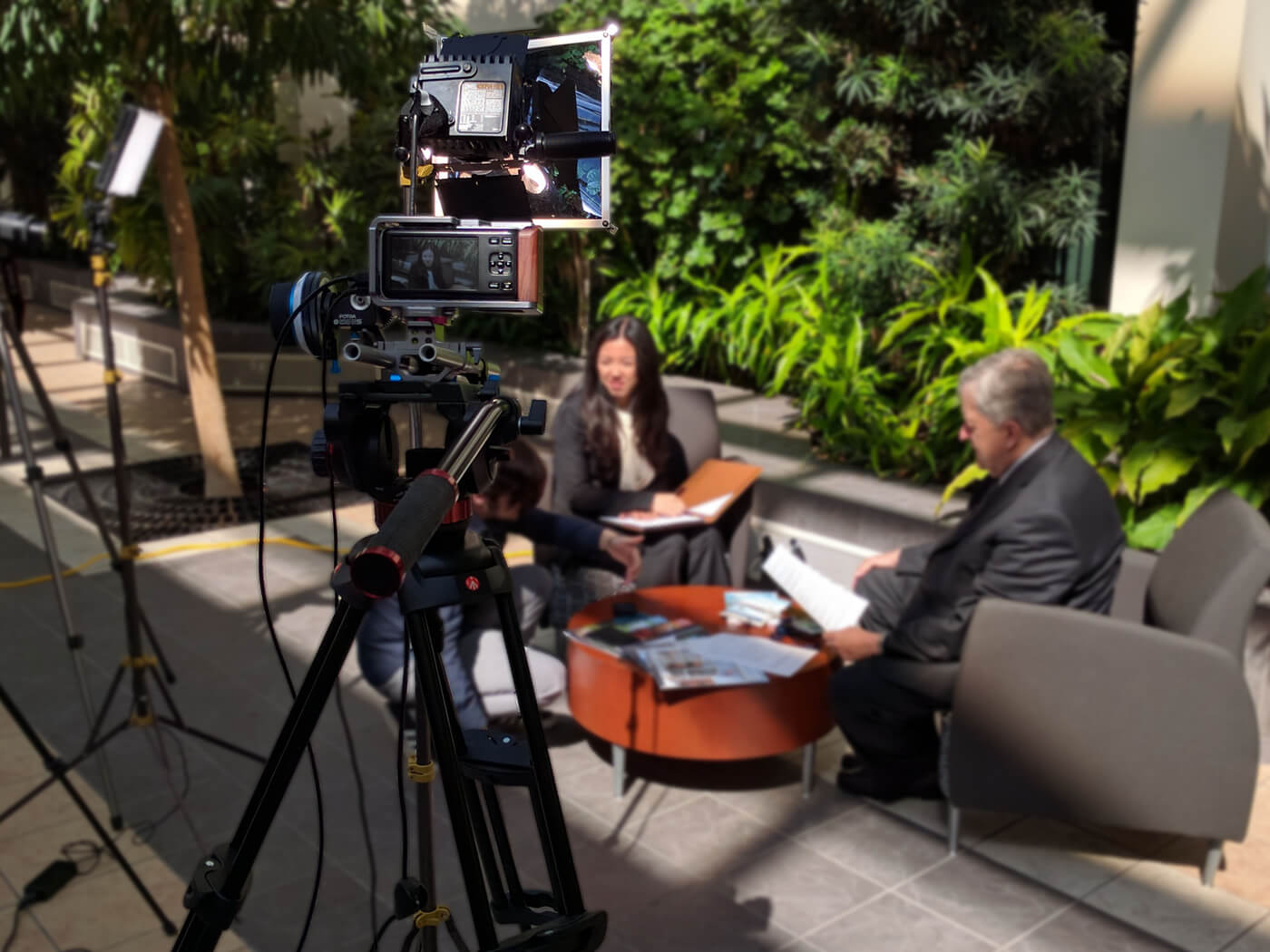 Featured Works
Check out some of our past film projects
YouTube Channel Video
Inertia Engineering + Design
Inertia Engineering + Design, Inc. is a leading supplier of fast-tracked, streamlined product design and engineering services to the automotive, motorsports, and related manufacturing industries.
Inertia hired us to tell their business story with a short video that conveyed who they are and their services.
Virtual Building Tour
New Oakville Hospital
The new Oakville Trafalgar Hospital offers state of the art healthcare for the Oakville Ontario community in Canada.
Cinema Suite helped the hospital when they needed digital collateral to help acquire funding and demonstrate what the facility would look like after construction was completed.
Marketing Collateral
Town of Oakville
Cinema Suite shot and produced this video for the Town of Oakville, who wanted to share how Oakville offers an exceptional location to start and grow a global digital company.
Shot on location throughout various locations in the town over the course of a few days, we wanted to provide a clean, professional look with a focus on messaging.
Need a Film produced?
Contact us to learn how our services can help your business