Film lens toolkit for Unity
Cinema Pro Cams is a professional grade camera and lens toolkit for the Unity game engine. We've worked with film industry researchers to provide technology that allows you to implement lenses and effects which comply to real-world cinematic film standards. Cinema Pro Cams gives you, the game developer, film professional or other hobbyist using Unity, that true Cinematic look and feel that you demand, and that your audience is looking for. Also includes full Stereoscopic 3D camera support!
Immerse the Audience
Today's digital media audiences are more demanding then ever. Game developers face challenges on how to captivate their players and immerse them in games that are as cinematic as their silver-screen counterparts.
If the player feels that the story they are being told is not genuine, they may skip that in-game cinematic, or stop playing. Cinema Pro Cams produces results that will help to keep your audience engaged, making the experience feel more like an event than just a game.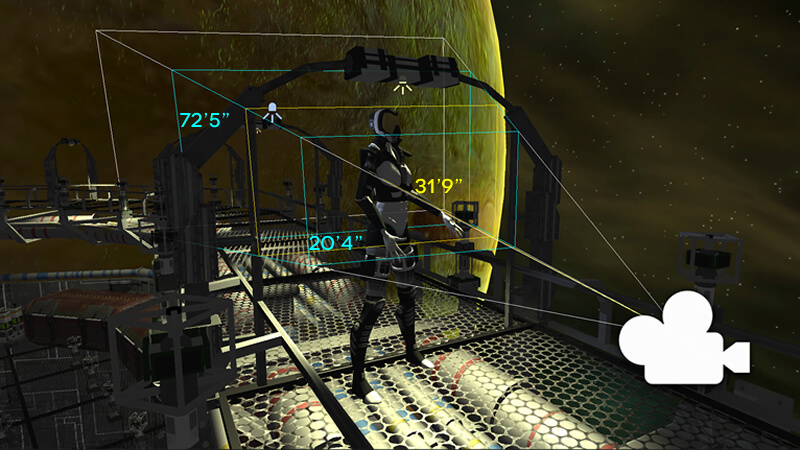 Real-Time Accuracy
With Cinema Pro Cams, you can be sure that the lenses you use conform to their real-world counterparts. Aperture, field of view, aspect ratio, and more are handled automatically.
Cinema Pro Cams breaks down camera essentials into an easy to use, intuitive interface that produces instant feedback of how the subject will look.
The perfect visual aid to understand how camera terminology works!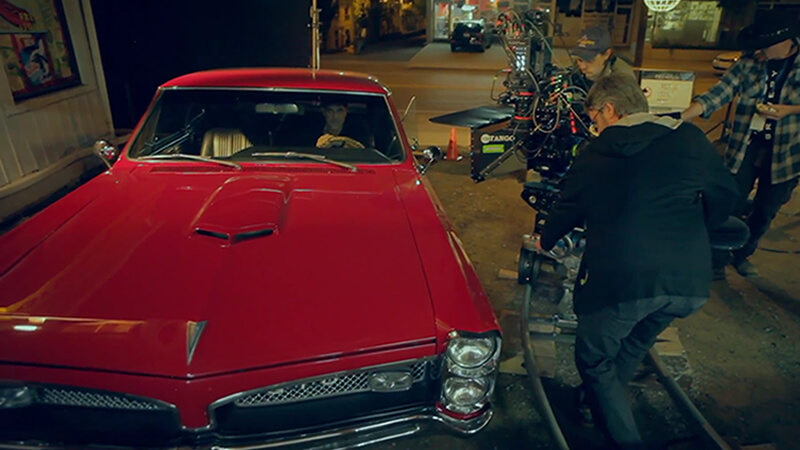 Previsualization
Film hobbyists and professionals can use Cinema Pro Cams as an effective tool to capture that perfect shot before doing live filming.
Use Unity as a sandbox to develop a plan for what lenses to use, their settings, and study the effect on the subject being filmed.
Combine with Cinema Director for the ultimate real-time previsualization tool to plan camera shots, cuts, storyboards and more!
Amazing, accurate cinema
With Cinema Pro Cams

Blackbird Interactive used Cinema Pro Cams in tandem with their procedural camera tools to fine tune the cinematics for Homeworld: Deserts of Kharak

Rebooting an award winning RTS franchise demands the best in visual fidelity. That is why Cinema Pro Cams was chosen to give accurate lens output, to assist in the cinematic look and feel required for many of the camera shots in the new Homeworld prequel.
Benefits
Live and dynamic camera preview allows you to see immediate results.
Supports desktop, mobile and web builds for your project.
Perfect previsualization toolfor film projects.
Excellent teaching aid for photography and cinematography.
Familiar UI built on top of standard Unity cameras.
Dolly, Camera Rigs and other models included.
Stereoscopic 3D support for popular formats.
Features
Industry Standard Cooke Prime Lens Kit (12mm to 180mm).
Control lens size, aperture and focal distance.
Near and Far Depth of field (DOF) visual feedback.
Accurate real-world Nodal Point Offset calculations.
Aspect ratios include full, 16:9 digital, Academy and Anamorphic.
Aperture (F-Stop) settings and its effect on camera image.
Camera motion tool to simulate breathing, explosions, etc.
Full Stereoscopic 3D Support
Individual interaxial and convergence control.
Tango3D and 3ality industry standard rigs included.
Output modes include standard and reversed interlaced, side by side, top/bottom and anaglyph.
Live and dynamic 3D preview for all modes.
Visual on-screen feedback shows convergence point and interaxial distance of current camera, perfect for fine adjustment.