Big Things for Cinema Mocap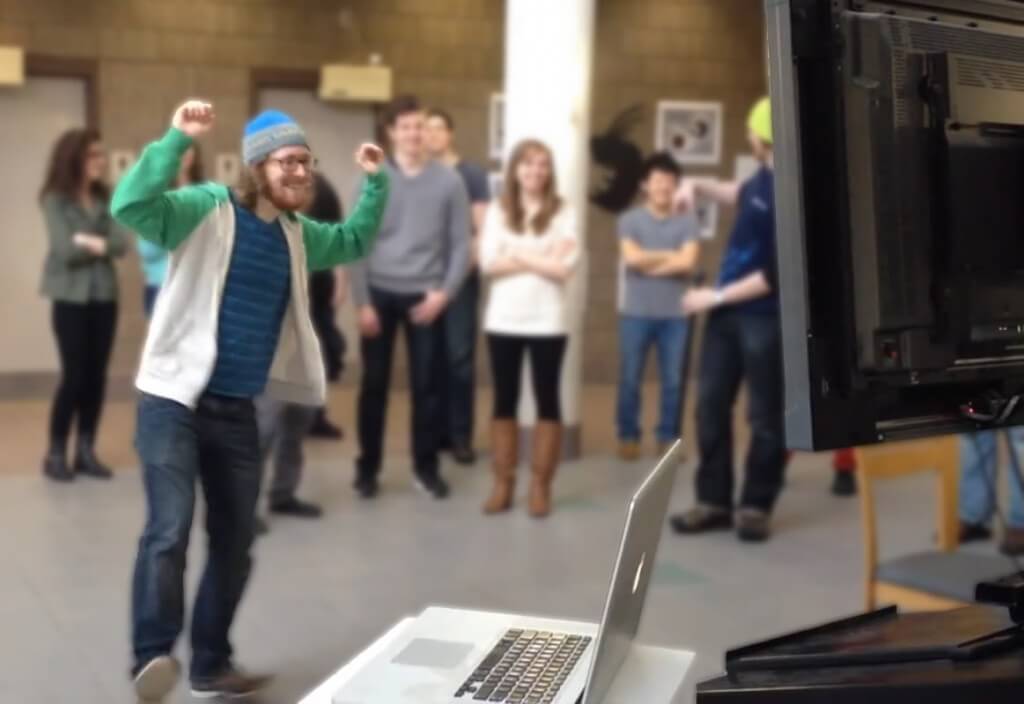 Good news if you're a fan of Cinema Mocap for Unity. There are some some awesome developments going on with it.
If you've been following us on Vine, you'd have seen the little teasers we've been giving you guys.
One of the most requested features of all time for Cinema Mocap is support for multiple Kinect sensors at the same time. Although this won't be a free upgrade for Cinema Mocap, it is well on its way to being a reality. This has been a difficult project for a number of reasons.
The biggest challenge is writing an algorithm that is able to stitch the multiple skeletons being streamed from the different Kinects into one usable skeleton. It's more complicated than just averaging out the data from the two Kinects. You have to compensate for the difference in angle between the two sensors, and when one of the sensors starts giving bad data (like when a limb is being obscured from that sensors perspective) the software has to be smart enough to know to ignore that data and just go off of the other sensor until it is confident that point is tracking well again. We've actually enlisted the help of an external development team to tackle this project so we can still keep giving you consistent Cinema Director updates. SIRT has done a great job!
At the same time, we've been developing a great update to Cinema Mocap for Unity! This update will bring different customizable layouts and other improvements, like more control over the smoothing. Stay tuned!
…and in case you missed it. We added support for Kinect 2 back in May.
Long live Cinema Mocap!